timelines of computer history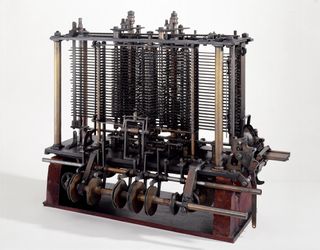 1969: A group of developers at Bell Labs produce UNIX, an operating system that addressed compatibility issues. Written in the C programming language, UNIX was portable across multiple platforms and became the operating system of choice among mainframes at large companies and government entities. Due to the slow nature of the system, it never quite gained traction among home PC users.
1822: English mathematician Charles Babbage conceives of a steam-driven calculating machine that would be able to compute tables of numbers. The project, funded by the English government, is a failure. More than a century later, however, the world's first computer was actually built.
Apple: Apple Computers is founded by Steve Wozniak and Steve Jobs on 1 Apr 1976 (April Fools Day)
E-mail: is invented by Ray Tomlinson

Computers have evolved and advanced significantly over the decades since they originated. Many years ago, in their most rudimentary form, computers were very large and slow. Gradually, computers have become smaller and faster, enabling people to use them virtually anywhere. New computer technology has enabled more advanced business tasks as well. For example, as contact lists have grown, a professional can now use a business email list to reach more potential customers. Learn more about how computers have evolved and created a more interconnected world.
Added by Gary Taylor

3000 BC: The first abacus is likely invented and used by the Babylonians.
1981: IBM brings de facto standards to the personal computer market.
1993 May 24, Microsoft launched Windows NT.
(Wired, 12/98, p.198)
2011 Jul, Stanford Prof. Sebastian Thrun posted a shirt video on YouTube announcing that he and colleague Peter Norvig were making their пїЅIntroduction to Artificial Intelligence" course available free online. The course began in October and 160,000 people in 190 countries had signed up for it.
(Econ, 6/25/16, SR p.10)
Resources:
http://anddum.com/timeline/history_short.htm
http://www.bookyourdata.com/email-list-database/computers-changed-history
http://blog.vodien.com/chronology-computer-history/
http://timelines.ws/subjects/Computer.HTML
http://www.teach-nology.com/teachers/subject_matter/social_studies/time_lines/ancient/