november 4th

Egypt's former president, Mohammed Morsi, who was kicked out of office in July of 2013 by the Egyptian military after people began protesting his rule. Morsi, along with several other Muslim Brotherhood associates, are charged with killing protesters. Security was tightened with the arrival of the former president as there were calls for protest and people gathered outside where he was being kept.
Celebrating Birthday's Today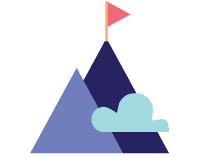 The NSA as it is popularly known is an intelligence organization that is responsible for monitoring and collecting signal intelligence around the world. The agency was preceded by the Armed Forces Security Agency.
The 444-day crisis began when a group of students took over the American Embassy in Tehran and took 52 Americans hostages. The crisis led to a breakdown in American and Iranian diplomatic relations.

According to a poll in 2007, only 23 percent of Russians know the name of the holiday, up from 8 percent in 2005. 22 percent identified the holiday as the Day of Accord and Reconciliation, the name of the holiday on November 7 during the 1990s. Only 4 percent knew that the holiday commemorates the liberation of Moscow from Polish invaders, down from 5 percent in 2005. [2]
The day's name alludes to the idea that all classes of Russian society united to preserve Russian statehood when there was neither a tsar nor a patriarch to guide them. In 1613 tsar Mikhail Romanov instituted a holiday named Day of Moscow's Liberation from Polish Invaders. [1] It was celebrated in the Russian Empire until 1917, when it was replaced with a commemoration of the Russian Revolution. Unity Day was reinstituted by the Russian Federation in 2005, when the events of the year 1612 have been celebrated instead of those of 1917 every November 4 since. The day is also the feast day of the Russian Orthodox icon of Our Lady of Kazan.

1952 Republican candidate Dwight D. Eisenhower is elected President of the United States, defeating Democrat candidate Adlai Stevenson
1996 British girls group the Spice Girls release their debut album "Spice", goes on to sell 23 million copies
1887 Nov 4, Alfred Loomis (d.1975), financier and amateur physicist, was born. In 2002 Jennet Conant authored пїЅTuxedo Park," an account of how Loomis led research that enhanced radar and led to the atom bomb.
(NAS-BM, V.51, 1980)
1987 Nov 4, Lisa Steinberg (6) was pronounced dead at a New York City hospital in a child-abuse case that sparked national outrage; Joel Steinberg, a lawyer who adopted her illegally, served 17 years in prison for manslaughter.
(AP, 11/4/07)
Resources:
http://www.timeanddate.com/on-this-day/november/4
http://en.m.wikipedia.org/wiki/Unity_Day_(Russia)
http://www.onthisday.com/events/november/4
http://www.timelines.ws/days/11_04.HTML
http://www.snopes.com/ap/2018/12/18/man-tried-to-pay-for-mcdonalds-with-bag-of-weed/