britain historical timeline

Farming people arrive from Europe.
Follow me on Twitter @mbarrow

Project Britain
Thousands of years ago, Great Britain was joined to Europe and was covered with ice. About 15,000 years ago, the weather became warmer. The ice melted and the sea level rose. Great Britain became an island about 8000 years ago.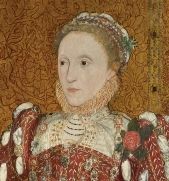 The Tower Bridge
The islands that are today the United Kingdom were invaded by the Romans in 55 BC. This brought the local islanders into contact with the rest of Europe. After the Roman Empire weakened, the islands were invaded by the Saxons, the Vikings, and finally the Normans.

Louise Brown, the first 'test-tube baby', was a success for 'in vitro' fertilisation (IVF), a method by which egg and sperm are mixed in a glass dish, and the embryos inserted into the womb. By the end of the 20th century, about 1,400 IVF babies were being born each year.
Margaret Thatcher, party leader since 1975, became Britain's first female prime minister with a majority of 43 seats. The Conservatives won 43.9% of the votes and 339 seats, Labour 36.9% and 269 seats, and Liberals 13.8%. She came to power on the promise that the Conservatives would cut income tax, reduce public expenditure, make it easier for people to buy their own homes and curb the power of the unions.
2014 May – Support for the anti-EU UK Independence Party (UKIP) surges in local and European elections.
1940 – Winston Churchill becomes prime minister. Fighter pilots repel German air attacks in the Battle of Britain. London and other cities badly damaged in German bombing raids.
Resources:
http://projectbritain.com/history.html
http://www.ducksters.com/geography/country/united_kingdom_history_timeline.php
http://www.bbc.co.uk/history/british/timeline/present_timeline_noflash.shtml
http://www.bbc.com/news/world-europe-18028620
http://www.smartsheet.com/free-google-docs-templates-google-timeline-templates