australian history timelines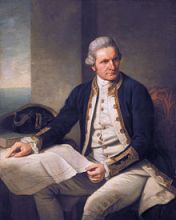 Brief Overview of the History of Australia
The first federal Parliament was opened at Melbourne in May 1901 by the Duke of York. Later, in 1927, the center of government and parliament moved to the city of Canberra. Australia took part in both World War I and World War II allied with Great Britain and the United States.
A third fleet arrives
Queen Elizabeth II is the first reigning monarch to visit Australia
1991 December – Paul Keating becomes Labor prime minister.
1999 – Australia leads intervention force in East Timor to counter pro-Indonesia militia violence after territory's independence vote.

Between 1789 and 1791, the colony at Sydney Cove was critically short of food. To make matters worse, the supply ship HMS Guardian was wrecked off South Africa before it reached the colony, and HMS Sirius, one of two of the colony's navy vessels, was wrecked on Norfolk Island. In desperation, the HMS Supply, the Colony's second navy ship, was sent to Indonesia for food.
As the Colony expanded, new land was needed for farms and the new cash crop of wool, with sheep runs getting bigger and bigger. Several ex New South Wales Corps and ex-convict businessmen were becoming wealthy by exporting wool to England. They also had become quite powerful and even deposed Governor Bligh who tried to control their business activities.

Another impact of this large influx of migrants was that ideas of the rights of the individual, democracy and egalitarianism were imported from Europe and the United States. Up until the 1850s, only landowners and squatters had the right to vote. People began to demand one vote for one man. Soon women demanded the right to vote.
The Chinese diggers moved from goldfield to goldfield within New South Wales and across the border. Constantly on the move, their presence and experience are evidenced mainly from the observations and interpretation of Anglo-Australians, from archaeological digs and from objects saved by families and community members. There are few written accounts and sources from a Chinese perspective. The Chinese attracted particular attention and local newspapers were quick to comment on their distinctive features, clothes, languages and habits — especially their tendency to travel en masse — their methods of transport, their diligence, tirelessness and productivity. Any admiration of their work ethic was offset by envy and resentment when times got hard. The Chinese were often scapegoated as seen in the violent anti-Chinese riots at Turon in 1853, Meroo in 1854, Rocky River in 1856, Tambaroora in 1858, Lambing Flat, Kiandra and Nundle in 1860 and 1861 and Tingha tin fields in 1870. The Chinese were seen initially as oddities, later as rivals and then as threats to white Australia.
Resources:
http://www.localhistories.org/aussietime.html
http://www.bbc.com/news/world-asia-15675556
http://www.migrationheritage.nsw.gov.au/exhibition/objectsthroughtime-history/1790-1830/index.html
http://www.migrationheritage.nsw.gov.au/exhibition/objectsthroughtime-history/1840-1900/index.html
http://www.archives.gov/research/alic/reference/space-timeline.html